Unlock Your Power to Thrive

I'm ready to help you bridge the gap between where you are and the life you were meant to live.
Most of us have only tapped into a tiny portion of the potential yoga holds to help us uplift our lives. The scope of yoga goes well beyond physical postures and exercise. Yoga actually has more to do with living a life where you truly thrive than the common yoga marketing would have us believe. Reaching our potential and making our unique contributions to the world is exactly what yoga is designed to help us do. In this 2 day workshop you will learn a step-by-step process for unlocking your power to thrive using the tools of yoga.
If you have questions about Unlock Your Power to Thrive or The Four Desires please comment below and I'll respond as soon as possible.
Unlock Your Power to Thrive Workshop Details
Harness your unique power to thrive in this two day intensive workshop where you will begin to uncover your life's purpose and contribution to the world.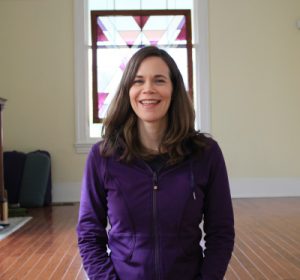 As a ParaYoga© Level 1 Certified Teacher and Four Desires Apprentice, I'm excited to lead you through a step-by-step process based on Yogarupa Rod Stryker's book The Four Desires.
Written exercises and yoga practices will be given to help you identify your life's purpose, your deepest driving desire, and the obstacles that are keeping you from the life you truly want. You will also learn how to take actions that will propel your life forward on its authentic path.
If you are new to yoga you will benefit from the practical nature of this process of self-inquiry. You will be introduced to short yoga practices which will include postures, breathing exercises and meditation practices suitable for beginners.
For those with more yoga experience, you will gain a deeper connection to your soul and a more developed understanding of how your yoga practice can be customized to support your full potential in the world.
Benefits You Will Gain from this Work
A step-by-step process to create your best life
Unlock your soul's potential with specific written and yoga based exercises
Uncover and begin to fulfill your unique purpose
Empower yourself to overcome your obstacles and prosper in all areas of life
Identify your deepest driving desire and its connection to the four desires of dharma (purpose), kama (pleasure), artha (means) or moksha (freedom)
Tools to stay on your soul's unique path after the workshop
When
Saturday, July 16 – 11:00am-6:00pm
Sunday, July 17 – 10:30am-5:30pm
Investment
$250  Book your spot now!
Enrollment fee includes a copy of The Four Desires Workbook


Space is Limited to 10 Students
Recommended reading: The Four Desires, by Rod Stryker (purchase separately)
Location